We are sure you miss travelling to one of the best countries in the world — Singapore — and freely visiting the attractions as much as all of us at CatchThatBus do. So, while these Singapore tourist attractions are still waiting to open its doors for visitors, we have compiled some of the most popular Singapore attractions for you to enjoy from home!
1. National Gallery Singapore
National Gallery Singapore is one of the leading public collection of modern art from Singapore and Southeast Asia with over 1,000 artworks and 7,000 archival materials online. The artworks range from painting, sculpture, printmaking, photography and video. You can view these online here since the gallery is now temporarily closed until further notice.
2.
Pasar Bella
Window shop at Pasar Bella, a premium market modelled after the Covent Garden in London, England, and Queen Victoria Market in Melbourne, Australia. Discover its beautiful interior design that combines a rustic feel with striking colour here.
3. Orchard Road
Did you know that Singapore's retail heart — Orchard Road — was once a massive nutmeg plantation? Learn more of its multicultural legacy through the virtual heritage trail that will take you around the historic buildings and neighbourhoods such as The Macdonald House and House of Tan Yeok Nee that still stand tall in the sophisticated metropolitan district. 
4. Fort Canning Park
Get immersed in history at Fort Canning Park — the former WWII British underground command centre, old quarters that served as the residence of Malay Royalty, as well as the location where the British surrendered to the Japanese. Discover the battle box heritage trail here. 
5. Singapore Botanic Gardens
Singapore Botanic Gardens is a 161-year-old forest located at the fringe of Orchard Road shopping district. The sprawling forest is home to extensive plant collections besides other exciting arrays of attractions. Take a break from your work and walk through the UNESCO World Heritage Site here.
6. Kampong Glam
Stroll through the meandering streets of Kampong Glam, Singapore's Muslim Quarter, to see majestic mosques, street arts, and trendy cafes that are filled with colour and bustling cultures. Find the online guided tours on Roots before going yourself soon!
7. Chinatown Heritage Centre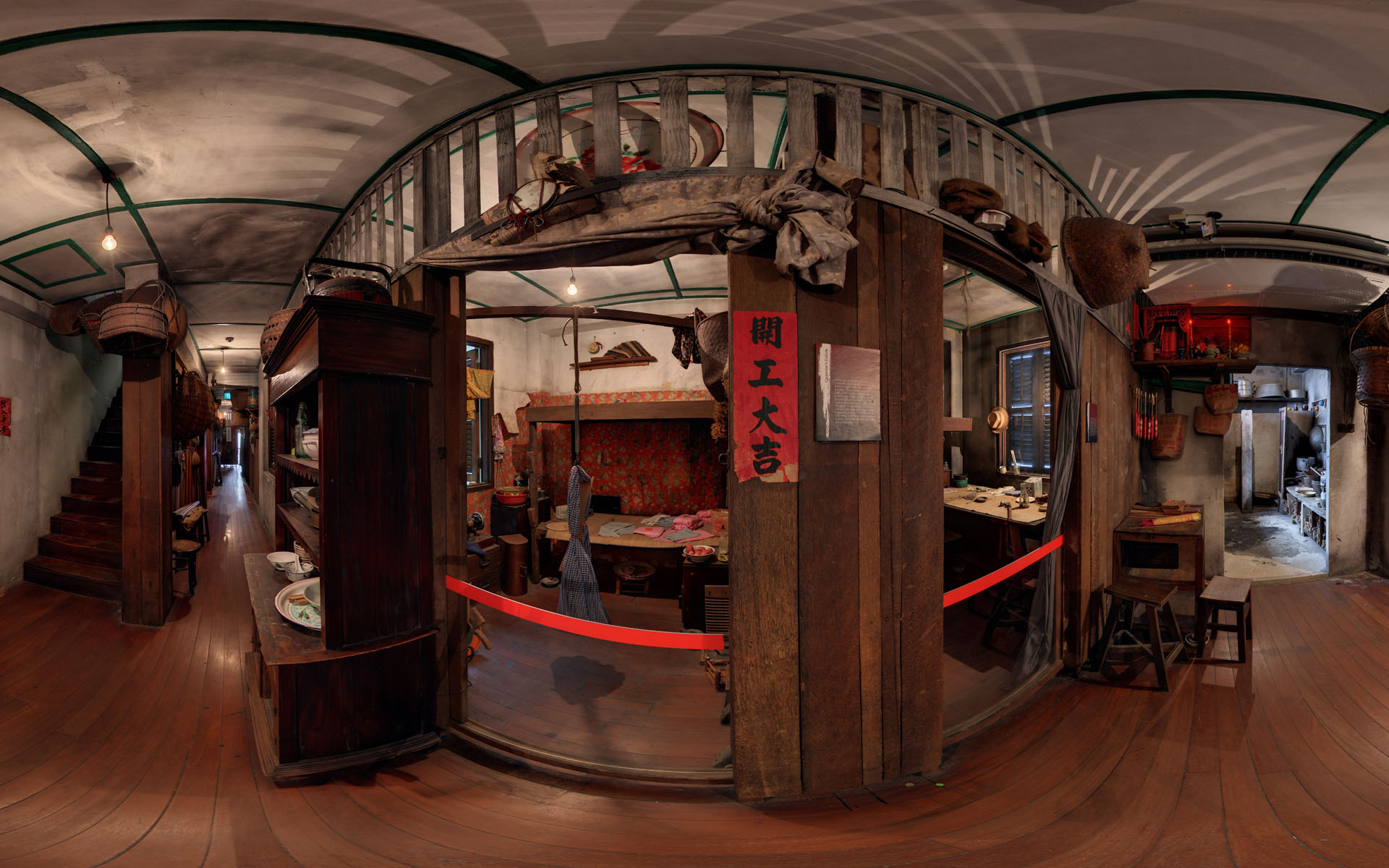 Chinatown Heritage Centre is a restored shophouse displaying living spaces, furnishings and artefacts of early Chinatown settlers. Go on a 360-degree online tour at the old Chinatown Heritage Centre to retrace the steps of some of the country's pioneers.
8. Esplanade – Theatres on the Bay
You may not be able to view live shows in the flesh at the world-class Esplanade – Theatres on the Bay, but you have an all-access backstage pass to the performing arts at Esplanade online. Whether you're a first-timer or an ardent art advocate, free your schedule, and get lost in the beautiful music, theatre, dance, visual arts, and film on Esplanade Offstage Arts page.
Stay healthy and protected, enjoy these Singapore attractions from the safety of your home!
Featured Photo Credit: @chuttersnap on Unsplash